HOMESCHOOL – CREATING LOVERS OF LEARNING.
In homeschool you are NOT your child's educational savior.
Meaning that your child should depend on you for EVERYTHING they learn.
Requiring you to sit with them as they complete every subject.
Not think for themselves but ask you a bazzillion questions on how to complete their work.
One of thr MANY goals in home education is to teach and train your students to be lovers of learning.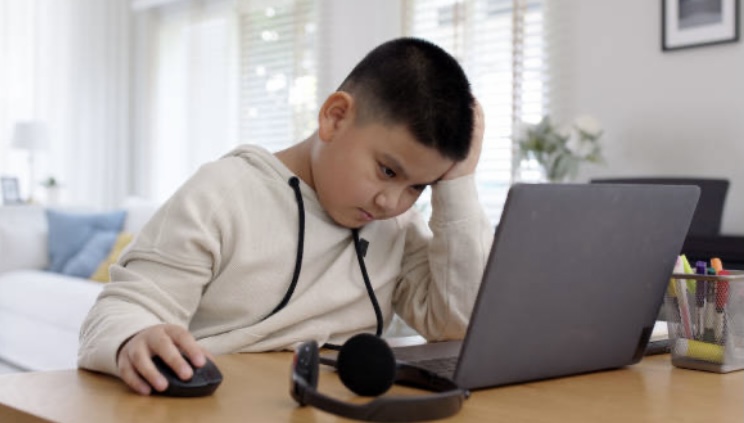 It's ok not to RESCUE them from every challenge they face in their studies.
Lovingly guide them in how to discover for themselves answers and clarity.
If they struggle…. That is fine.
Allow them to sit with the work for a bit to discover and understand. Not with pressure but with the fun of discovery.
Then sit with them and allow them to share what they 'think' and 'believe' they have figured out.
Allow the love of learning to flourish without pressure of a grade/score.
More of the idea of 'can you figure out this (fill in the blank) and teach it to me?'
How about the idea of having them learn something new of interest to them then teach you. 🤷🏾‍♀️
Be creative in guiding them to the love of learning.
THINK OUTSIDE THE BOX!!
The other goal of home education is to work yourself out of your 'teaching job' at least by high school. (My opinion 😅). This type of training begins in elementary.
Begins with simple subjects and allowing them to figure things out before you come to their help and aid.
Modling and fashioning self learners who love learning.
Before you know it they will begin their studies without you and only come to you after they have tried and researched themselves first.
What do you think?
What ideas can you add?
Begin your homeschooling journey.
Continue your homeschool journey.
#HomeschoolStrong
Learn more here:
www.UCHUnimited.com
Schedule a phone chat with me from my virtual calendar as needed:
www.calendly.com/15min
Share this post as you never know who may just need to know this information.
Peace and many blessings,
Angela Fafali Nyarko,
United Community of Homeschoolers Unlimited owner/director
#Goal600 #600FamiliesWithUCHU #homeschooliscool #homeschooldays #homeschooling #homeeducation #homeschoolfreedom #uchu #unitedcommunityofhomeschoolersunlimted #homeschoolinginSC #homeschoollife #SChomeschooling #Option3 #Option3homeschooling