In 2016, South Carolina moved from a 7 pt grading scale to a 10 point grading scale.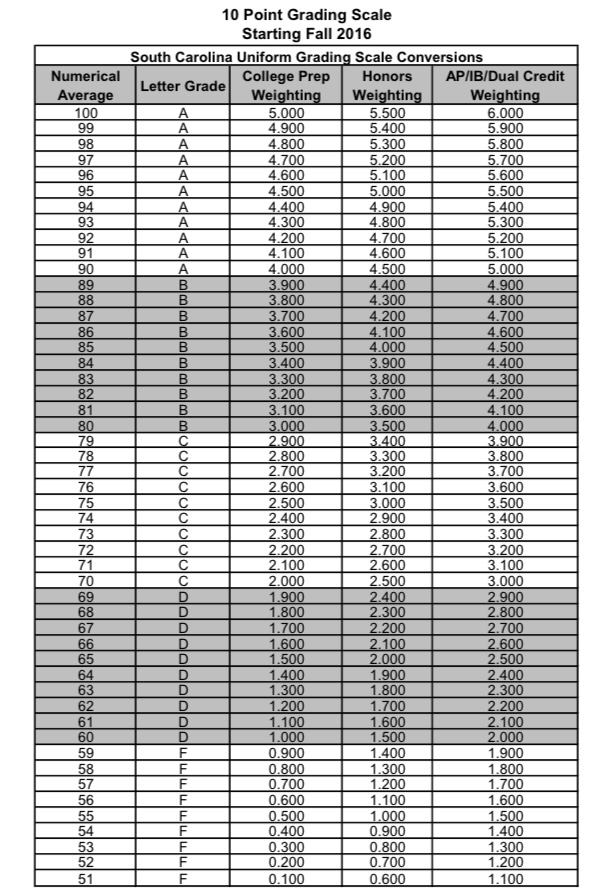 This grading scale is used for students who are taking high school courses/ college prep, dual enrollment, honors and AP courses.
Additionally, this scale is used for TRANSCRIPTS (students taking any of thr above mentioned courses no matter the grade level).
But not for report cards (K- 6th grade students).
When submitting grades to me, your homeschool association, for the purpose of your student's transcript completion, a numerical grade is REQUIRED.
I will then translate that numerical grade to the appropriate scale equivalent as seen on the chart.
Then I calculate their gpa and provide a class ranking.
I make life easy for you!! 😅😜😊🙏🏽🙌🏾
As always if you have questions let me know.
I am here to serve you and yours.
Many blessings.
www. UCHUnlimited.com
Angela Fafali Nyarko, UCHU owner/director