Congratulations on becoming an AUCHU member!
After receiving your membership package, here's what's next for your homeschooling journey:
If your student was previously attending public school, you'll need to take your AUCHU member letter to the school to officially withdraw your student.
This step is crucial to ensure a smooth transition into homeschooling.
If your student has never attended public school, you're all set to begin your homeschooling adventure ASAP!
You have the freedom to tailor your child's education according to their unique needs and interests.
Remember, as a member of AUCHU, you're part of a supportive community that values education and empowers families.
If you have any questions or need guidance along the way, don't hesitate to reach out.
Your homeschooling journey is about to unfold with endless possibilities!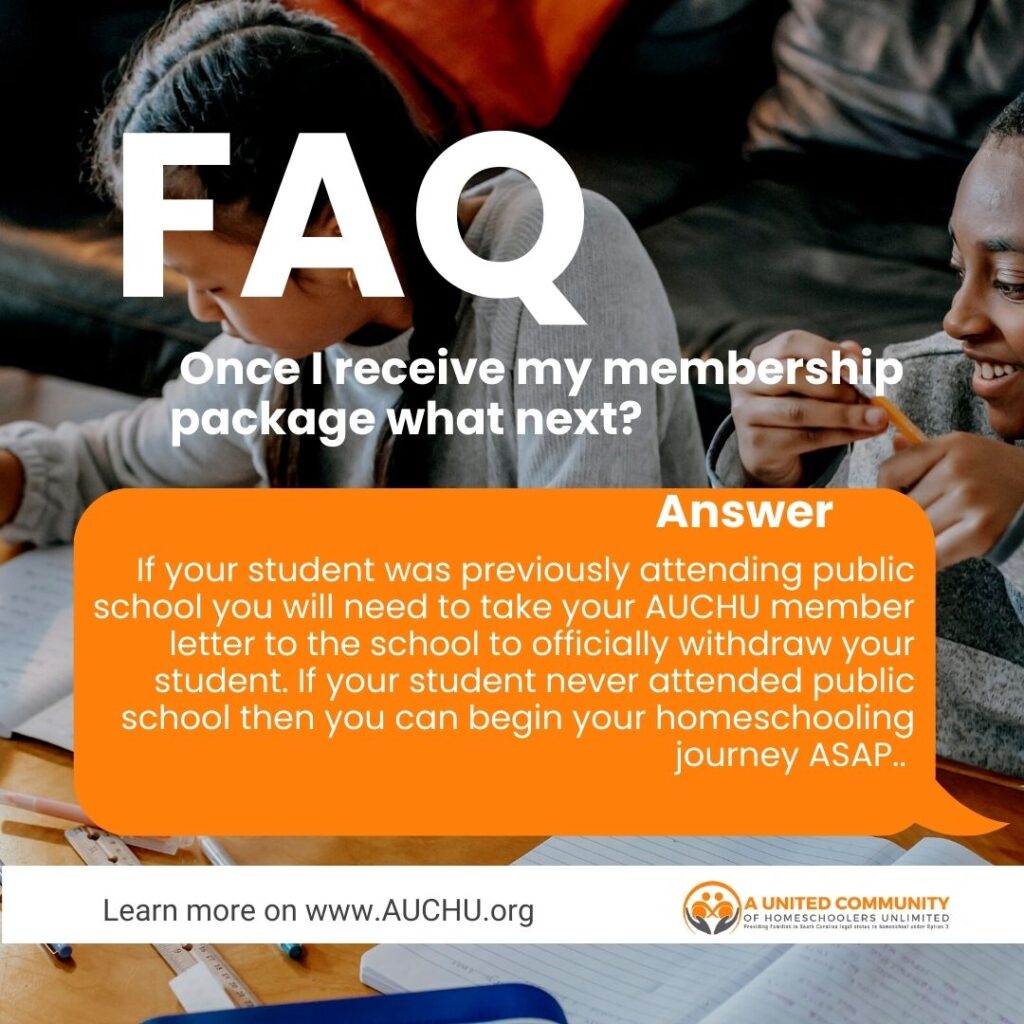 Happy homeschooling!
#AUCHU #HomeschoolingJourney #EducationFreedom
#Goal600 #homeschooliscool #homeschooldays #homeschooling #homeeducation #homeschoolfreedom #auchu #aunitedcommunityofhomeschoolersunlimted #homeschoolinginSC #homeschoollife #SChomeschooling #Option3 #Option3homeschooling #AngelaFafaliNyarko