Homeschoolers in Ghana.
July 2022.
CurrentSituation
Come to Ghana with us in 2023.
Four different tour dates to choose from.
14-Day Cultural Camp and tours through-out Ghana, AFRICA!!
Camp dates for 2023:
Feb. 1-14, 2023
April 11-24, 2023
June 28-July 11, 2023
Oct. 18-31, 2023
$599 per person
Includes:
*13-days x BnB in self catering budget family rooms
*7 days half-board including local lunches for onsite camp days
*Camp activities onsite
*Transportation & entrance fees for offsite activities
*Certificate of Participation
*Farewell Meal & Airport Drop off
*Daily breakfast and lunch
*Transport to and from airport
Excluded:
*Flights, transfer, taxes
*Off site activity fees
*Insurance
*Visas
*All Covid protocols
*Terms and Conditions Apply
*Space is limited
*10% refundable deposit per person to hold
*Payment Plans Available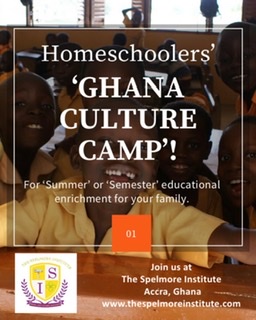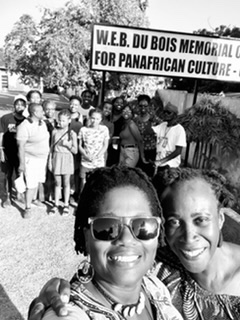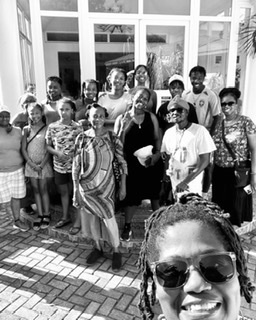 Zoom interest/info meeting recording…. Here are all the details.
**NOTE price change for 2023 Homeschoolers Ghana Culture Camps
Don't delay Register here TODAY. First come first serve.
Space is limited to 12 participants per camp.
Hosted by:
The Spelmore Institute, Ghana, Africa, www.thespelmoreinstitute.com;
in collaboration with Angela Fafali Nyarko, United Community of Homeschoolers Unlimited, LLC
www.UCHUnlimited.com .
Space for each camp is limited.
12-participants per tour as a max. 6-participants as minimum.
Don't delay reserve your space.
PLEASE SHARE AND POST IN YOUR HOMESCHOOL GROUPS
Let's give as many who are interested an opportunity to come to the 'Motherland -Africa.'
TAG A FRIEND
Peace and Blessings, Angela Fafali Nyarko
#homeschooliscool #homeschooldays #homeschooling #homeeducation #homeschoolfreedom #uchu #unitedcommunityofhomeschoolersunlimted #homeschoollife #Option3homeschooling #AngelaFafaliNyarko