Educational Philosophy.
What does education mean to you?
What does education look like to YOU?
What are the important focuses YOU feel should be apart of your child's education?
Is receiving a high grade the important factors for your child's education?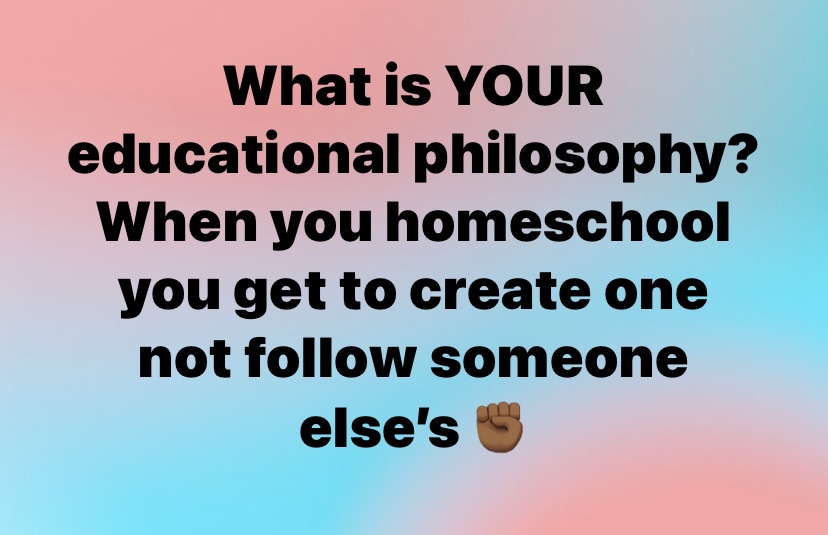 Is learning for mastery important factors for your child's education?
Is having children who are lovers of learning the focus for you?
Is it important for your children to remain on schedule of age to grade level as public school operate?
Is completing required subjects according to public school important to you?
Prepping your children for college at the start or their academic learning your goal?
Is ensuring your children become entrepreneurs your highest conviction?
Do you never ever want to have to see 'homework' again?
Do you want to ensure that your children have knowledge of self as they focus in their academic development?
If you haven't thought about how YOU feel or view these questions then you should ask yourself these questions.
As you home educate your children you get to move according to your families educational philosophy within the confines of Option 3 homeschooling laws of SC.
How enjoyable it will be to take the reigns on your child's education as their home educator.
What a beautiful thing.
Serving You and Yours.
#Goal600 #600FamiliesWithUCHU #homeschooliscool #homeschooldays #homeschooling #homeeducation #homeschoolfreedom #uchu #unitedcommunityofhomeschoolersunlimted #homeschoolinginSC #homeschoollife #SChomeschooling #Option3 #Option3homeschooling #AngelaFafaliNyarko