DID YOU KNOW??
Homeschoolers qualify for the SAME scholarships/SC State scholarships as public students have access to?
Yep!!
Here is info about HOPE scholarship.
And YES, UCHU's transcript calculations is based on the SC Uniform Grading Policy. 😊
Read the details.
Save it.
And ask questions as needed.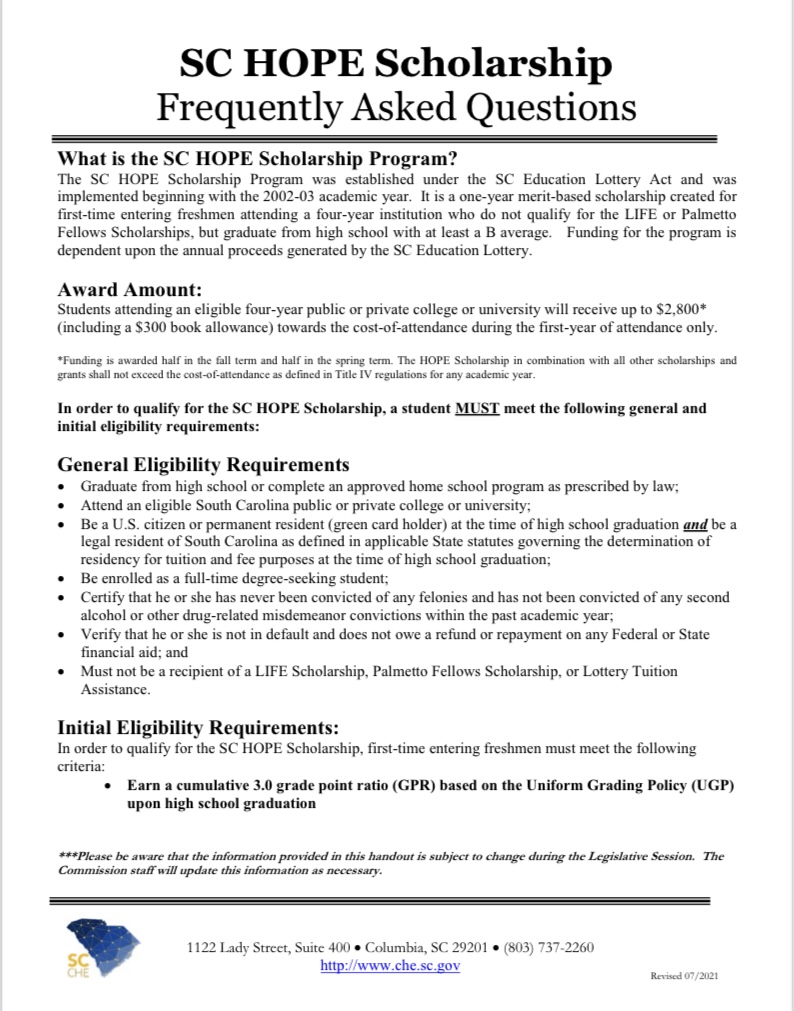 **PLEASE NOTE THAT THIS INFO IS OFTEN UPDATED AND CHANGED.
Begin your homeschooling journey.
Continue your homeschool journey.
#HomeschoolStrong
Learn more here:
www.UCHUnimited.com
Schedule a phone chat with me from my virtual calendar as needed:
www.calendly.com/15min
Share this post as you never know who may just need to know this information.
Peace and many blessings,
Angela Fafali Nyarko,
United Community of Homeschoolers Unlimited owner/director
#Goal600 #600FamiliesWithUCHU #homeschooliscool #homeschooldays #homeschooling #homeeducation #homeschoolfreedom #uchu #unitedcommunityofhomeschoolersunlimted #homeschoolinginSC #homeschoollife #SChomeschooling #Option3 #Option3homeschooling #AngelaFafaliNyarko